Change. Alteration. Conversion. Transformation.
When I hear the word 'metamorphosis' I think of the caterpillar and butterfly. Somehow, God takes an ugly, worm-like creature and turns it into a thing of beauty. The process is rather mysterious, quite miraculous, and totally precise. Four distinct stages following a near-exact timeline. Utterly perfect.
This process isn't unique to the insect realm. We humans also go through metamorphosis. However, it doesn't seem nearly as perfect when played out in our lives. For us it's more of a stop-and-start process. It's messy. It doesn't happen in the same order from one to another. The timing is different for each person. We're more like caterflies and butterpillars…
Since I met Jesus, I've been on a messy metamorphosis journey of my own. The highlights of that trek to date have been chronicled here. Not because I've any special formula. Nor because I've arrived and become a beautiful butterfly. But for the sole reason that it's better to take our passage with friends.
Thanks to some very special people in my life, we can sojourn together, working our way through the mess of metamorphosis side-by-side, beyond your computer screen. The words shared here are now also available in print – both on glue-bound paper and electronically.
I would be deeply humbled if you – my fellow voyageurs – would check it out. Your words of endorsement would cheer me on, as I press forward in this ministry of sharing life and encouragement with others like us. Would you consider writing a review?
Perhaps you know of a friend journeying through the ups and downs of transformation who would prefer to walk together through paper pages rather than web pages… Would you consider purchasing this book as a gift?
And for my beloved friends and family, who will read what I write on the web, then buy it to read it again in paperback, all because we just plain love each other – thanks doesn't come close.
To purchase: paperback, Kindle, ePub/Mobi/PDF, Kobo.
Also available at Barnes & Noble, Chapters.
Grateful, honored, and humbled…
Yours,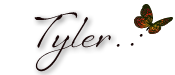 P.S. The back story on how this book came to be – coming soon.
Disclaimer: Some links in this post are affiliate links (meaning, if you purchase through that link I receive a small percentage).