Here is a little song I wrote
You might want to sing it note for note
Don't worry be happy
In every life we have some trouble
When you worry you make it double
Don't worry, be happy……*
Some friends have been worried about me. Worried about my lack of presence on this here blog. Worried that maybe life as a working mom is overwhelming me. Worried that perhaps I'm letting my dream – the dream that God put in my heart, of using my writing and speaking to impact women for Christ – slip away.
Your concern blesses me and lets me know that what I do here matters to someone. But let me assure you, there is nothing to be concerned about.
My presence on the blog went from five days a week to two (sometimes three), for a few reasons. May I share them with you?
When we first moved here, my only outlet was the blog. I was a stay-at-home mom in a new city with no friends. Now, I've gotten a life, so to speak! Real, live, in-person friendships are taking up some of my time and energy. I'm sharing my life one-on-one more. It's a good thing. Unfortunately, it means that my sharing here is impacted.
Working outside the home definitely takes a whole lot more than I ever imagined. It's not as easy to focus on writing. And sometimes it's just plain not okay for me to try and focus on writing (when I've been at work all day and my kids are vying for attention). It's not work's "fault." It's just the way it is.
There's a season for everything under the sun… I still have no doubts about what God has called me to do. And I will continue to move forward, one tiny step at a time. But this season in my life is not the time where everything will take off. God provided the job (the amazing, wonderful, best job in the world) and the income, fully aware that it would result in me being less available for ministry. And I trust His plan way more than I trust my own timing.
I'm choosing no pressure. For several years, I pushed myself. I have to blog today! If I don't blog today I could lose readers, resulting in an even smaller platform than my current miniscule one, meaning that no publisher is ever going to be interested in me! And so I would wake in the morning with a knot in my stomach, an urgency to get something published pressing me forward. These days, I'm writing for the love of it. For the way it helps me process my experiences. I'm writing with peace in my heart, rather than pressure.
I love this cyber-family. I love you! And I pray that you don't take my less frequent visits personally. My commitment to writing, to sharing my life and my walk with God, and to building our friendship has not wavered. My heart is fully committed. My time card just has a few less available hours each week. At least for this season.
So don't give up on me! Don't worry about me. And thank you for sticking by me.
We might not know each other the same way I'm getting to know my friends here, but our friendship is no less real. The relationships formed through the blogging world have been an endless source of encouragement to me! I appreciate you so much.
And hey, if you want to save yourself from clicking over to check and see if I've posted anything, you should just subscribe. Then, when I write a post, the handy-dandy people in cyber space deliver the post straight to your inbox. Zero effort on your part. (It's easy. Just type in your email address to the right. In that pretty little box that says "subscribe by email.") ————->>>
I'll be back with a very cool story…soon. Maybe tomorrow, maybe Friday. Probably Friday. Tomorrow morning I have the privilege of speaking at a local MOPS group. I'm gladly accepting any prayers you're willing to offer. 😉
Don't worry, be happy now…..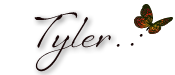 * Song written by Bobby McFerrin. Source: http://www.lyricsondemand.com/onehitwonders/dontworrybehappylyrics.html