Do you ever not share a prayer request, feeling convinced that it's not important enough or serious enough? Is there anything more embarrassing than asking for prayer for something that seems insignificant, especially if it's followed up by a real prayer request?
Do you ever share a prayer request, only to feel completely let down after the fact because no one actually prays for you right then and there? Is there anything more disappointing than hearing the empty words, "I'll be praying for you," when all you really want is to be prayed with and over at that moment?
Yesterday, I decided to throw caution to the wind and ask for prayer for something relatively unimportant (in the grand scheme of all that's going on in the world). Yesterday, I was blessed to be prayed with and over, right then and there. At work, no less.
I shared that I have been fighting off a nasty virus for an entire month. Everybody at work knew I was sick, but I don't think anyone realized how long it had been holding on until I named it. (And before anyone gets all concerned like my mother, let me assure you that I've spoken to a doctor who is just as convinced as I am that this is a virus. Meaning, the only treatment is rest and time.)
Anyway… I've been fully functional, just not at the top of my game. For thirty-one days I have been plagued with a stuffy head, uncontrollable fits of sneezing, and a headache. For the past week, the stuffed-up sinuses have begun to ease, being replaced with a dry, hacking cough. And I'm just plain tired.
I want to feel better, to be at the top of my game, to have full energy and a cheery attitude. So I figured maybe it was worth pulling out the big guns – the prayer request. I hoped for nothing more than a brief mention as we did our daily devotions. And maybe someone would remember me in prayer later on during the week.
Instead, I received a blessing. My boss pulled from his pocket a container of Anointing Balm (it's like Anointing Oil, but less chance of messy leakage), he anointed my head, placed his hand on my shoulder, and led the staff in praying healing over me. And I felt Jesus whisper, "I care about even the things that you find insignificant. I care when you're unwell; every sniffle matters to Me. I've been waiting for you to come to Me for healing."
You can call it coincidence, self-fulfilling prophecy, the placebo effect, or a plain old lie. But I'll have you know that I barely coughed all afternoon and evening. I did not pop one tablet of Advil Cold & Sinus. I did not suck/crunch one Halls throat lozenge. And though I still feel incredibly weary, I have discovered that my constant companion – I like to call her sinus headache – has left me.
Sometimes, the only thing standing in the way of getting what we need is asking for it…and believing that He will provide it.
For everyone who asks receives; he who seeks finds; and to him who knocks, the door will be opened. ~ Matthew 7:8 & Luke 11:10

If you believe, you will receive whatever you ask for in prayer. ~ Matthew 21:22

Therefore I tell you, whatever you ask for in prayer, believe that you have received it, and it will be yours. ~ Mark 11:24

Until now you have not asked for anything in my name. Ask and you will receive, and your joy will be complete. ~ John 16:24
What do you need from Him today, that you've been afraid to ask for? May I pray for you? (As in, right here, right now.)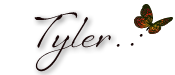 * Health status update: This morning, I am coughing a bit. More like a "tickle in the throat" kinda cough than hacking. And it didn't begin until around 2am, when my body hit full-out exhaustion mode. Tomorrow, I'll fill you in on the adventuresome details of why I was still up at 2am.